Total Media News - TV
Transmisii LIVE
Transmisii viitoare PUBLICE :
I. Salonul Auto 2019 -... 2019 /.............................0ra..

II...Conferinta /dezbatere despre Ed. ....2 ....... , ora 14,00
..........................-- transmis

KARATE.INFO live
STIRI, NOUTATI
01/01/1970
Tech Latest: Incredible New Security Device Goes Viral Across Romania
01/01/1970
Zilele Atelierelor Deschise de Sculptură
Zilele Atelierelor Deschise de Sculptură continuă în weekendul 20-21 aprilie 2019
Pornește de la vizionarea unei lucrări de sculptură și poți avea acces la autorul acesteia și la spațiul în care creează! Expoziția de la Teatrul Național București, Sala Media – aripa Tudor Arghezi, deschisă săptămâna asta, poate fi un preambul pentru vizite în atelierele personale ale sculptorilor sâmbătă și duminică, 20-21 aprilie 2019, în intervalul orar 12:00-20:00. Artiștii vă așteaptă să le treceți pragul, să vă povestească despre profesiunea lor, să vă prezinte spațiile de creație în care își desfășoară

04/12/2019
Samsung A80 uses a rotating, sliding camera to kill off the display notch
Making "cutting edge innovation standard for everyone," Samsung has added a new mid-range model to its A series of phones. The Galaxy A80 borrows some tricks from the top-end Galaxy S10 series, as well as adding a few new tricks of its own – including a rotating, pop-up camera.
01/01/1970
Expozitie Alina Manole
Va invitam sa vedeti toate lucrarile Alina Manole in expozitia din Cotroceni Str.Dr Nanu Muscel nr 13 deschisa pana pe 16 aprilie 2019.
Expozitia este cu vanzare.
Va asteptam!
04/11/2019
BT among first to deploy Nokia 7750 SR-s platform as it increases capacity to handle massive traffic
BT is deploying Nokia's 7750 Service Router (SR)-s platform to dramatically boost backbone network capacity in preparation for the continued rise in residential and mobile traffic driven by the traffic demands of FTTP and 5G.
Traffic across BT's core network is growing upwards of 40 percent year on year, driven by video and gaming over high speed fixed and mobile broadband. To stay ahead of this rising demand, and meet the increasing demand for high-performance, high-capacity routing across its converged networks, BT has

Contact
Email: totalmedianews@yahoo.com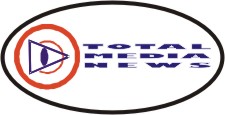 Total Media News srl
Nr ORC J40/2043/2011
CIF RO28077470