Total Media News - TV
Transmisii LIVE
Transmisii viitoare PUBLICE :
I. Co...........................1 ....................... 2017..................... ora : 10,00

II. Salonul Auto 2017 -... 2017 /.............................0ra.. transmis

II...Conferinta /dezbatere despre Ed. ....2 ....... , ora 14,00
..........................-- transmis

KARATE.INFO live
STIRI, NOUTATI
01/01/1970
Nokia to publish second-quarter and half-year 2017 results on July 27, 2017
Espoo, Finland Nokia will publish its second-quarter and half-year 2017 results on July 27, 2017 at approximately 8 a.m. Finnish time (CET+1). The financial report will be made available on the Nokia website immediately after publication.
Nokia only publishes a summary of its financial reports in stock exchange releases. The summary focuses on Nokia Group's financial information as well as on Nokia's outlook.
The detailed segment-level discussion will be available in the complete financial report available at http://nokia.com/financials. Investors

01/01/1970
O banca cunoscuta din Romania vrea să vândă subsidiarele din România, Bulgaria şi Serbia
Conform mediafax.ro ,Piraeus Bank vrea să vândă subsidiarele din România, Bulgaria şi Serbia, în contextul în care instituţia trebuie să scape, până la finalul anului, de credite neperformante în valoare de patru miliarde de euro, a declarat noul director general, Christos Megalou, într-un interviu pentru Bloomberg.
Piraeus a vândut deja credite neperformante în valoare de o jumătate de miliard de euro în România, Bulgaria şi Serbia, în ultimele 18 luni. Banca a strâns, de

01/01/1970
Romanii vor plati mai mult cu 3,98 lei/MWh gazele naturale
Incepând cu luna august 2017, prețul contractual*** al gazelor naturale care include tarife reglementate de transport, înmagazinare și/sau distribuție (după caz), se completează cu costul de echilibrare în valoare de 3,98 lei/MWh.
Totodată, vă informăm că valabilitatea prețului gazelor naturale din contractul existent, la care se adaugă costul de echilibrare menţionat mai sus, se prelungește până la data de 31 decembrie 2019, oferindu-vă predictibilitate şi stabilitatea unui preţ fix fiind protejați de fluctuaţiile pieţei, putând astfel controla mai uşor bugetul dumneavoastră.
** ENGIE
07/12/2017
IOC makes historic decision in agreeing to award 2024 and 2028 Olympic Games at the same time
The International Olympic Committee (IOC) today unanimously agreed in principle to award both the Olympic Games 2024 and 2028 at the same time, paving the way for a "win-win-win" situation for the Olympic Movement, Los Angeles and Paris.
The 130th IOC Session met today at the SwissTech Convention Centre in Lausanne to discuss the proposal made by the IOC Executive Board on 9 June.
The IOC membership approved the following proposal:
"Recognising the exceptional circumstances and unique opportunities presented by the candidatures of Los Angeles and Paris for the
07/06/2017
Nokia and Xiaomi sign business cooperation and patent agreements
Espoo, Finland & Beijing, China Nokia and Xiaomi announced that they have signed a business collaboration agreement and a multi-year patent agreement, including a cross license to each company's cellular standard essential patents. Xiaomi also acquired patent assets from Nokia as part of the transaction.
"Xiaomi is one of the world's leading smartphone manufacturers and we are delighted to have reached an agreement with them," said Rajeev Suri, President & CEO of Nokia.

Contact
Email: totalmedianews@yahoo.com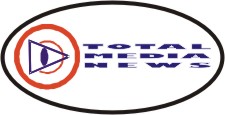 Total Media News srl
Nr ORC J40/2043/2011
CIF RO28077470