Total Media News - TV
Transmisii LIVE
Transmisii viitoare PUBLICE :
I. Salonul Auto 2019 -... 10 octombrie 2019 /...0ra :........... - transmis

II...Campionatul National de Karate Interstiluri Kata & Kumite cadeti, juniori si U21....... ,23.11.2019....- ora 10,00 .../Izvorani
..........................--

KARATE.INFO live
STIRI, NOUTATI
02/27/2020
Nokia deploys 5G private wireless network for Lufthansa Technik virtual inspection trial
Nokia and Lufthansa Technik, the leading provider of technical aircraft services, have deployed a 5G industrial-grade private wireless network to accelerate a project that enables remote engine parts inspection for its civil aviation customers.
Through Lufthansa Technik's 'Virtual Table Inspection' proof of concept project at its Hamburg facility, the hyperfast 5G private wireless network will remove the need for customers to physically attend servicing by providing seamless video access to the engine overhaul shop floor.
02/24/2020
Coronavirus disease - Data as reported by 10AM CET24 February 2020*
SITUATION IN NUMBERS total and new cases in last 24 hours
Globally 79 331 confirmed (715new)
China 77 262 confirmed (415 new )2595 deaths (150 new)
Outside of China 2069 confirmed (300new)
29 countries (1 new) 23deaths (6new)
WHO RISK ASSESSMENT
China Very High
Regional Level High
Global Level High
HIGHLIGHTS
•One new Member State (Kuwait)reported cases of
02/24/2020
In cazuri Exceptionale se Impun Masuri Exceptionale !!
Masuri ce ar trebui luate in toata UE pentru a incerca minimalizarea raspindirii virusului Covid 19.
02/21/2020
#4Rusia – file din natură
Muzeul Național de Istorie Naturală "Grigore Antipa" are plăcerea de a vă invita joi, 27 februarie 2020 de la ora 18:30 la vernisajul expoziției temporare de fotografie "#4Rusia – file din natură", organizată în colaborare cu Societatea Geografică Rusă (Russian Geographical Society), Centrul Rus de Ştiință şi Cultură - Российский центр культуры в Румынииdin România și Ambasada Rusiei în România Посольство России

02/19/2020
Nokia and Japanese rail operator, Odakyu Electric Railway, collaborate on AI-based railroad crossing
Odakyu Electric Railway Co., Ltd. announced that it is carrying out trials of Nokia's SpaceTime scene analytics in order to identify ways of enhancing rail crossing safety.
With testing underway at Tamagawa Gakuenmae No.8 railroad crossing in Machida City, Tokyo, Nokia's scene analytics can detect abnormal events by applying machine-learning based artificial intelligence to available camera images. Trials will be conducted from February 14

Contact
Email: totalmedianews@yahoo.com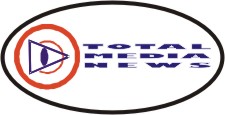 Total Media News srl
Nr ORC J40/2043/2011
CIF RO28077470